Council on Child Abuse recognizes National Child Abuse Prevention Month with fourth annual Reach for the Stars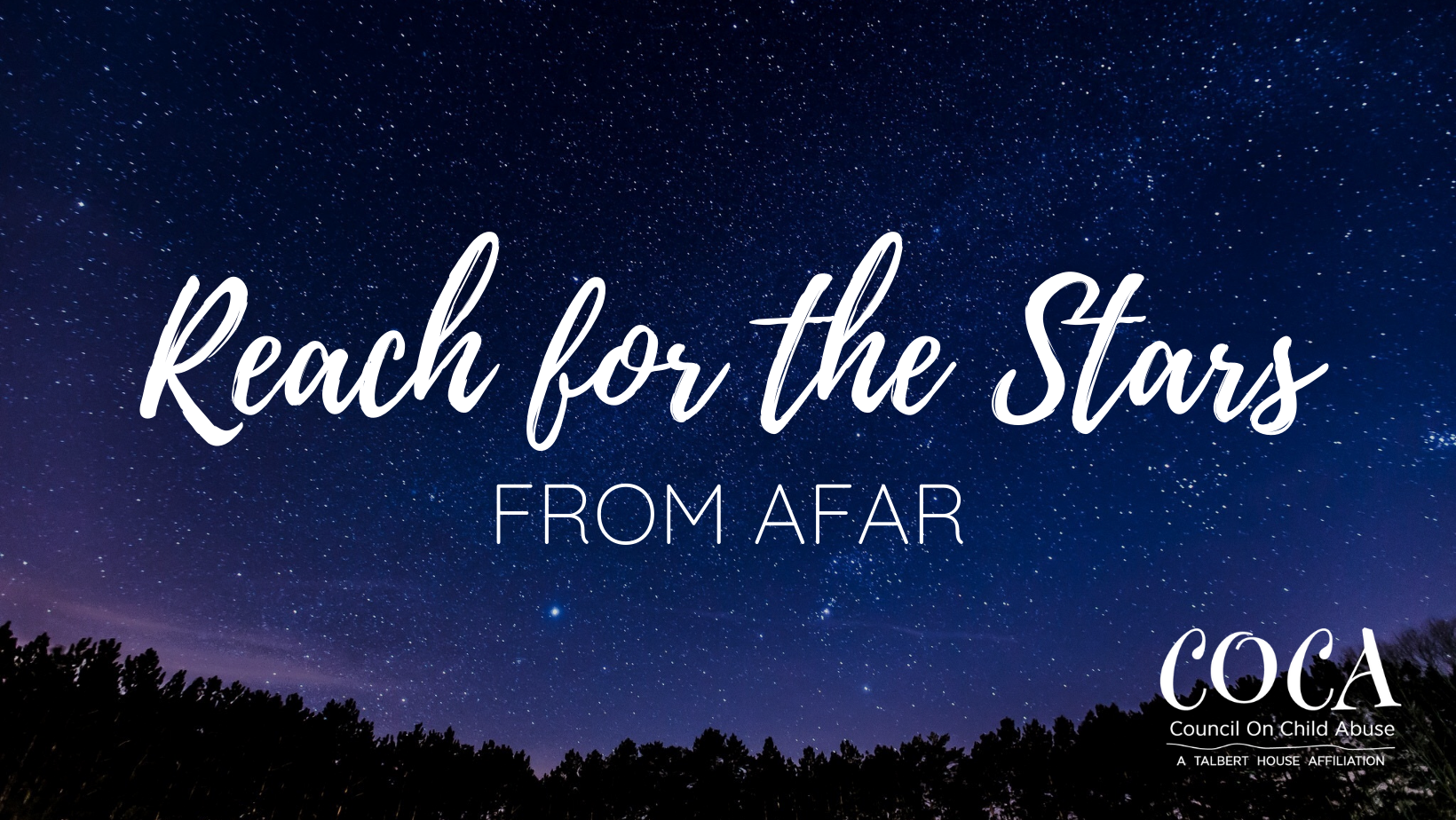 To recognize National Child Abuse Prevention Month, the Council on Child Abuse (COCA) invites the community to enjoy a heat and eat carry-out meal prepared by the Manor House on April 23.
Reach for the Stars from Afar benefits COCA's efforts in providing education and public awareness programs to prevent and stop abuse and bullying where children live, learn, and play. This year's event will have a variety of ways to support COCA from ordering a three-course heat and eat meal, to entering the raffle or bidding on items in the virtual auction. Order a meal by Monday, April 19 for pick up on Friday, April 23 between 11:30 a.m. and 1:30 p.m. or 4:00 p.m. and 6:00 p.m. at the Manor House in Mason. Orders can be placed here.
Meal options are $45 per person and are prepared by the Manor House for you to re-heat and enjoy at home. Each meal includes a side salad, dinner roll, main entrée, two sides, dessert, reheating instructions and a donation to COCA. Complete the meal with a bottle of wine for $15 or add a kid's meal of macaroni and cheese for $8.
COCA is excited to offer both a raffle and virtual auction as part of this year's event. Enter to win a cheese tray courtesy of Manor House for $5 per chance. Raffle tickets can be purchased with your meal or separately here. The virtual auction will take place April 12 through 25. Community members will have a chance to bid on items including a bracelet donated by Yelton Fine Jewelers.
Thank you to our Diamond Sponsor the William R. Dally Foundation, our Platinum Sponsors Ohio National Financial Services and Victory Wholesale Group along with many others for supporting Reach for the Stars from Afar. COCA would also like to thank the Board of Trustees: President Julie Johnson, Vice President Maura Kelly, and Members Edita Dolan-Mayo, Frank Engoglia, Joe Condren, Karen Losher, Marcus Thompson, Mary Katherine Hammett, Mary Kay Calonge, Nicole Chimento, Samantha Mosby, Sandra Kirkham and Sandy Rabe.
Tickets are available online at cocachild.org. For sponsorship opportunities, contact Hallie Kantor at (513) 751-7747 or Hallie.Kantor@talberthouse.org.